UNDER THE JUNGLE DIVE SHOP
Under the Jungle is a dive center and a base for exploration. Our students and clients come to us because they have a thirst for adventure, a natural curiosity to experience the singular beauty of Mexico's caves firsthand.
A TECHNICAL SHOP AND MINDSET
Cave and technical diving are riskier activities than open water diving, and it is essential to be as prepared as possible. Safety is achieved through a combination of knowledge, technique, and equipment. We offer extensive briefings to divers of all levels and we are happy to coach clients on techniques. We have top-of-the-line, cave-appropriate rental gear available for even our guided cavern tours. All dives are completely private, allowing divers to enjoy the cenotes at their own pace and comfort level. When you feel safe, you are relaxed, and when you are relaxed, you enjoy the experience more.
EQUIPMENT SALES, CLASSROOM, AND GEAR STORAGE
The shop is a full service dive center, offering tank rentals, equipment sales, guiding and courses. The shop boasts a large equipment room for gear storage, on-site classroom, map sales and information, and support for independent cave divers. We proudly stock Oxycheq recreational and back mount equipment, and Razor Side Mount gear. We are are dealers for Light Monkey, Razor, and Big Blue dive lights. If we don't have something you are looking for in the shop, we can probably order it for you!
CENOTE TAJMA HA
Under the Jungle is located at the entrance of Cenote Tajma Ha, with plenty of parking right off the highway. Our house cenote is known for its formations, light effects, and halocline. It's a great training site, and offers a number of excellent cave dives including the famous Chinese Garden and the Deep Bone Room.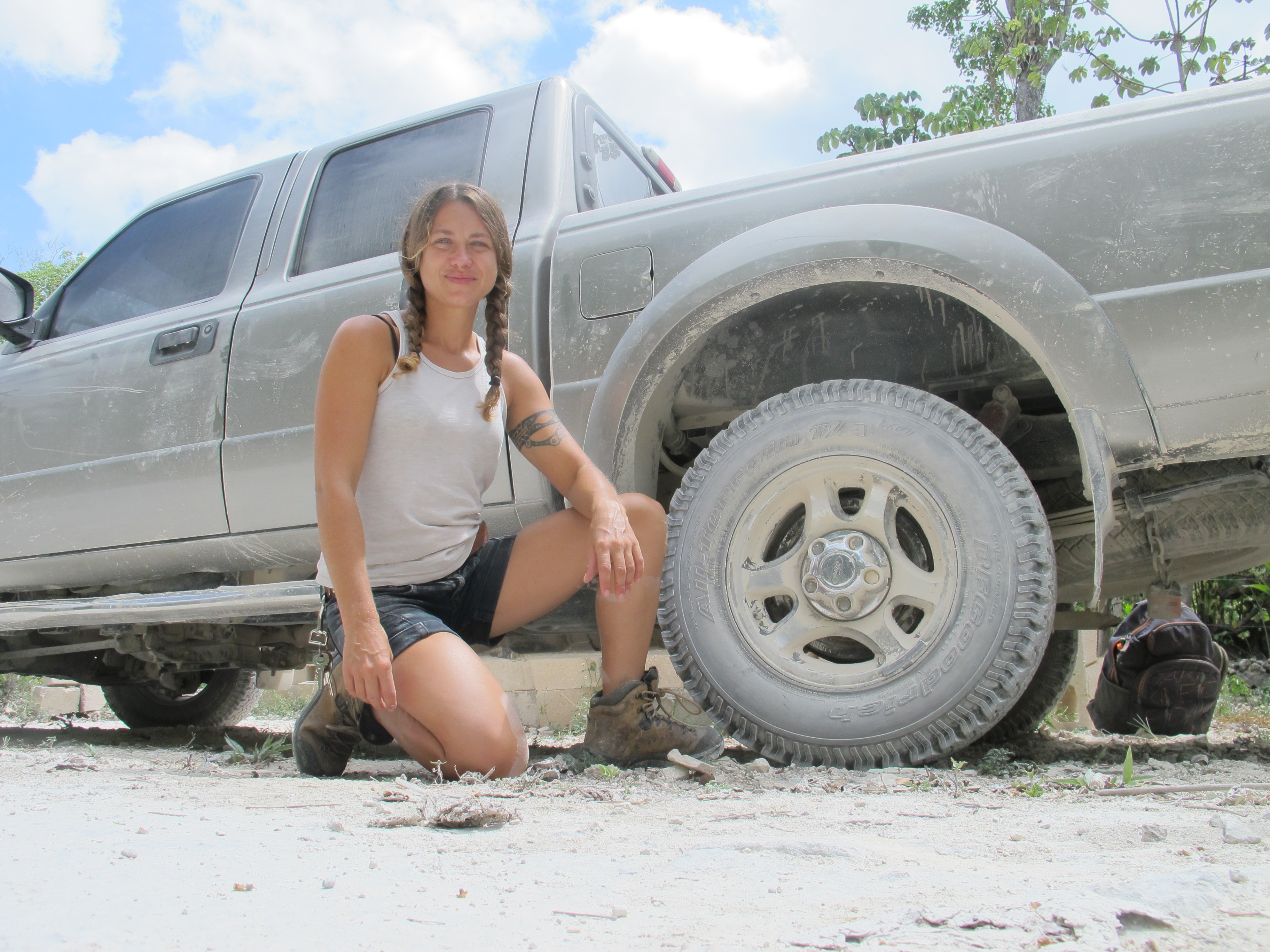 NATALIE L GIBB
---
• Co-Owner of Under the Jungle
• TDI Full Cave + Cave Specialty Instructor
• Official Razor Side Mount Instructor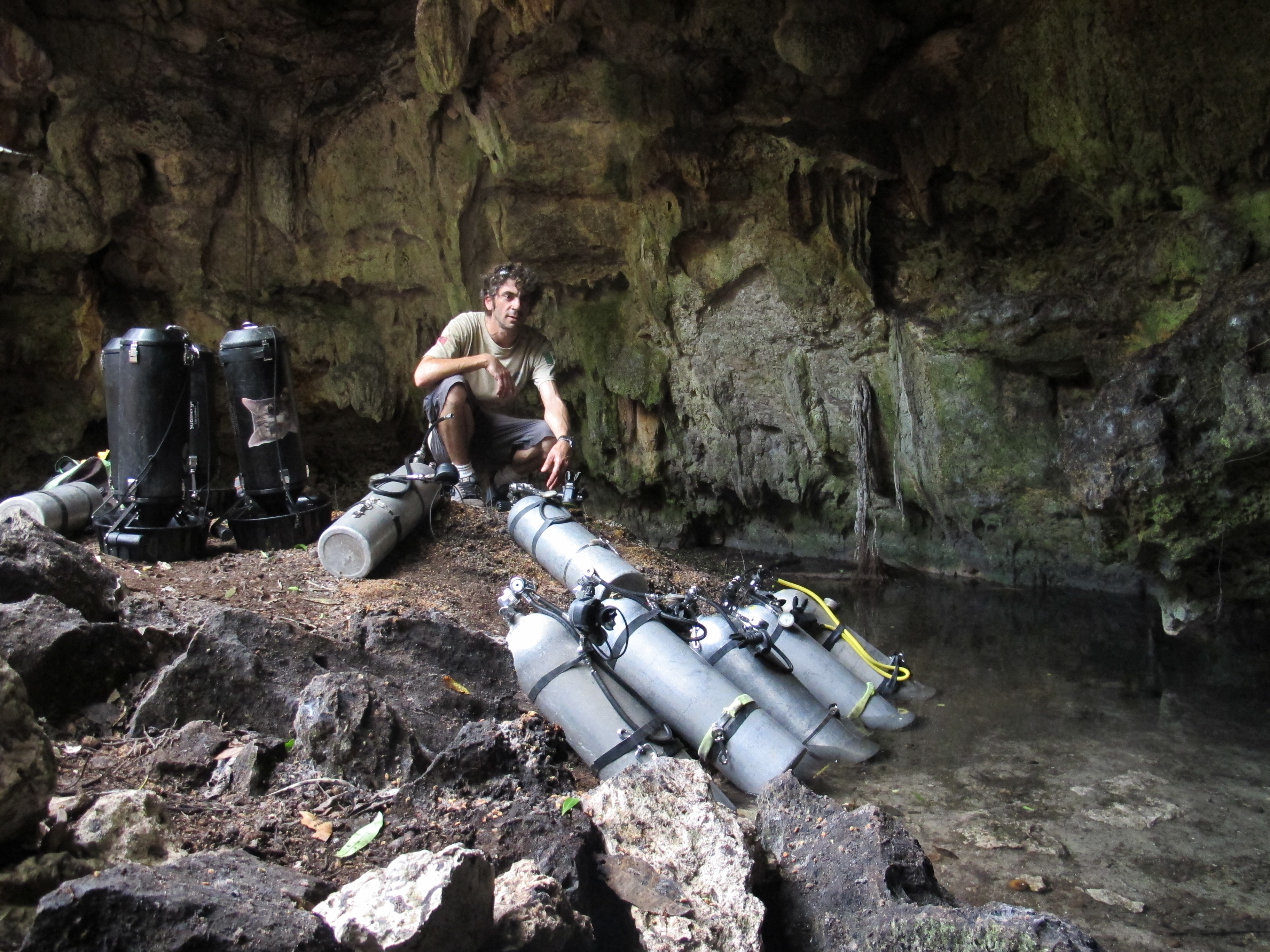 VINCENT ROUQUETTE CATHALA
---
• Co-Owner of Under the Jungle
• TDI Full Cave + Cave Specialty Instructor
• TDI Technical Diving and Trimix Instructor
• Official Razor Side Mount Instructor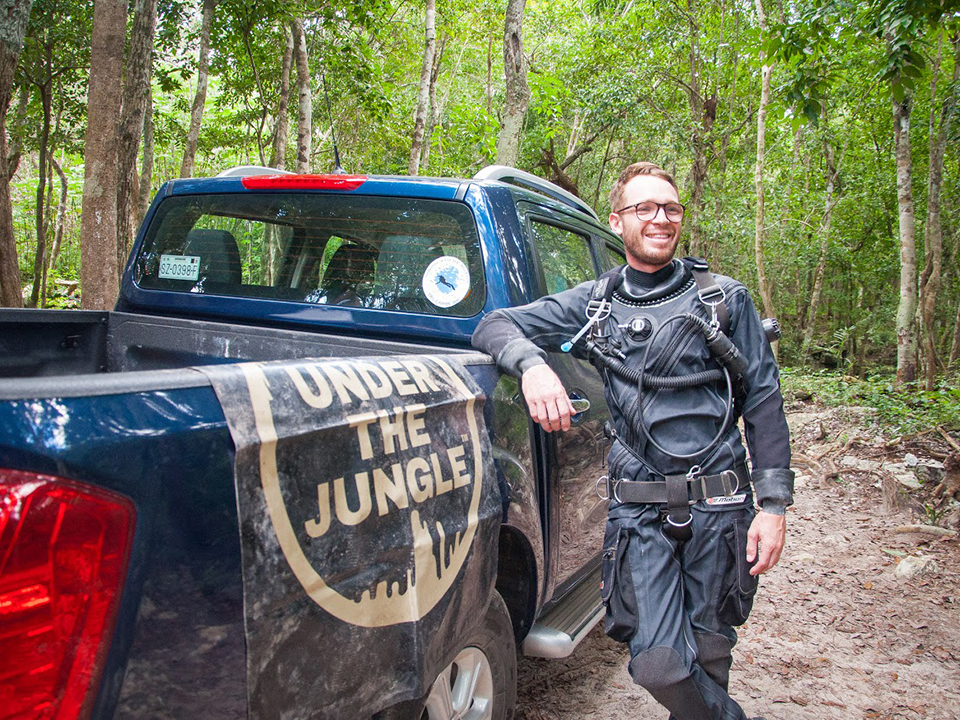 MARCELIN NEBENHAUS
---
• Cave Instructor at Under the Jungle
• TDI Cavern + Specialty Instructor
• TDI Side Mount Instructor